FAQ (Frequently Asked Questions)
---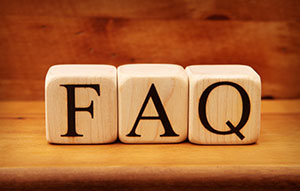 With the huge increase in online gambling, ever more people are discovering online casinos for the first time or making the move from traditional, land based casino play. There's no surprised that a lot of the systems and terms involved cause confusion. Some items of technical jargon are used which aren't common in day to day speech. Certain terms used in traditional casino games mean slightly different things online.
Because of this tendency for online casinos to have a slightly different take on things, we've listed some FAQs (Frequently Asked Questions) here to help you out. When you have questions or find something unclear about online casinos, you can check this section before going to the trouble of contacting support staff.
Is Online Gambling Legal in Australia?
The short answer is yes! You are completely within your legal rights to gamble online in Australia. The reason this question comes up is because online gambling is only recently gaining a lot of attention in Australia and also because of some slightly confusing laws surrounding gambling. Some countries do not allow gambling, or forbid online gambling only, so this confusion is understandable. Australian legislation on gambling comes from the Interactive Gambling Act of 2001. This law is designed to promote responsibility in gambling. The result is that while gambling online is legal, advertising and marketing those services is prohibited. Casino sites cannot openly advertise their services and can incur heavy fees if they do.
Fortunately, this is little impact on you as a player. There's no law against operating a casino, providing pokies, table games and so on. Nor is there a law against being a customer of a casino. Should a casino breach advertising rules, there's still no repercussion against you as a player. You can even bet legally on foreign websites, provided of course that they accept Australian players. Still, it's worth keeping abreast of changes in the industry. The legislation has a lot of grey areas. For example, the definition of interactive gambling means that betting while a game is in play is considered interactive, while placing your bets before the game is not interactive and is therefore not covered.
---
What Are the Restrictions of Playing at Online Casinos?
Online play actually has very few restrictions compared to traditional casino gambling, thanks to the flexible nature of websites and online technology. However, as always, some restrictions are bound to apply and it's worth knowing what they are. The restriction with the most impact is your environment! Unlike a traditional casino, you don't get to enjoy all the glitz and glamour of playing in a beautiful hotel. You don't have access to fine dining or a fancy bar either, though of course this depends on your skills in the kitchen! Many players also cite the lack of community as a restriction of online casinos. You don't get to play around a table and share in the buzz in the same way as you can in a land based casino.
Having said that, online casinos are addressing the matter with live dealer games, which let you play in a casino environment without leaving the house! You will also find growing social media communities formed around the big online casinos. This only leaves restrictions like banking methods, which are getting broader as more casinos accept online pay like Skrill, and customer support. Naturally it's harder to get support remotely, compared to face to face, but casinos combat this with live chat support available at the press of a button.
---
What are the Benefits of Playing Online vs. Offline?
The benefits of online play compared to land based are most clear around matters of practicality. Offline casinos require you to travel, often a fair distance, which can eat into your playing money as well as time. In winter or bad weather, the allure of playing at home in comfort and warmth is clear. There are other monetary downsides to offline casinos which are avoided with online casinos. Chief among those is the price of drinks and food. Traditional casinos offer wonderful dining, amazing bars and cocktails with VIP service, but all of that comes at a hefty price!
Overall, online casinos give a lot more flexibility than their bricks and mortar counterparts, thanks to being open 24/7 and able to add new games with a fraction of the effort and time. Offline casinos need to perform renovations to add a new table or take out an old pokie machine, meaning they obtain new games less frequently. New technology can be adopted much faster online, allowing the appearance of hybrid games like live dealer roulette. Many players also prefer the privacy and quiet of playing at home, where there are no nosey tourists, loud players or queues.
---
What are the Critical Things to Know About Playing at Online Casinos?
With the online world often being somewhat mysterious to newcomers, it's important to have a little foundation knowledge to help you navigate your way. Online casinos operate in much the same way as traditional casinos, but there are key differences which can confuse people. A good place to start is with the first thing that players see on joining a new website- the welcome bonus. This refers to a very common practise of giving a sum of free cash to new members of a site. Usually, you will deposit however much you wish to play with and in return, the casino will match that with free cash. This will often be 100%, so for AU$100 you would get AU$100 free. This will in turn come with a wager requirement, meaning that you need to spend your deposit and free cash before you can withdraw any winnings.
While this is perfectly normal, it's worth checking the terms and conditions. New players are often unaware of wager requirements or the meanings of percentage matches, causing them to get caught out or deposit more than they need to. Another matter to be aware of is banking, which is one of the reasons why it's wise to pick an Aussie casino. You will often get charged for withdrawals and that charge gets higher if you need to convert currency. Look at the methods your casino offers and see what their fees are.
---
How Do I Go About Choosing Where to Play?
You're already in the right place! Aussie Online Casinos features a review section packed with reviews of casinos that are suitable for Australian players. We have played each and every one and tested their range of games, software and security accreditations. Have a look at our reviews to find out which casinos offer the best pokies, table games and customer support. Naturally, you can find other sites with similar information and all put the needs of Aussie gamers first.
The key things to look for when choosing are your welcome bonus, game choice and security. Welcome bonuses vary a lot. High rollers will want to choose sites with large cash matches to make the most of their funds, while casual players will be best served with small matches that don't demand much in return. Sites that offers free spins are another good choice for those just wanting to try things out. Game choice is a big factor because you will often pick a site because it has a brand new game you want to play. Some online casinos favour pokies or table games, so look around the site a little first. Lastly, security information can be found on a site's about section and should bear the seal of approval from a third party monitor, like eCOGRA.
---
How Can I Make Deposits and Withdrawals?
Making deposits and withdrawals is pretty straight forward with online casinos. Fortunately, both options tend to be found in the same section too, which is your account section, or something similar. Firstly, deposits are made by simply navigating to the deposit section, then entering the amount you wish to deposit and confirming. You will be guided through this on your first visit, as you enter your payment information. Many sites have a minimum deposit or withdrawal amount, which will be made clear at the time. Double check your amounts always! It's very easy to turn AU$10 into AU$100 and be forced to withdraw that money back again.
While deposits should be pretty much instant, withdrawals can take more time. This process is no different for you as the player; find your account section and the withdrawal page, choose your method and enter the amount. Often you will withdraw to the same source as you deposited with, but if this isn't possible then you can request a cheque. Withdrawals take longer to process, usually 24 hours on the casino side and then the same again, or more, with your bank. Don't be alarmed if this happens and remember that many banks only count working days, not weekends.
---
What Can I Do Should An Online Casino Not Me?
Online casinos are no different to any other business, where mistakes can be made. Whether by human error or technical difficulties, sometimes these things happen. In the case of not getting your payment from an online casino, don't panic. This will almost always be a simple mistake or a limitation caused by the banking process. You can get peace of mind from a site's regulation details, such as an eCOGRA fair play certification.
First, make sure you've given it enough time. Your account section on the casino should say if the payment is processed, in which case it's probably being held up by your bank. Secondly, double check that your information was entered correctly. Thirdly, you can contact the site's support staff. All the sites we review have a solid support record and should offer various options, such as email, phone and live chat. Many find phone calls are easier to explain a situation, but check that your site offers a toll-free international number first.